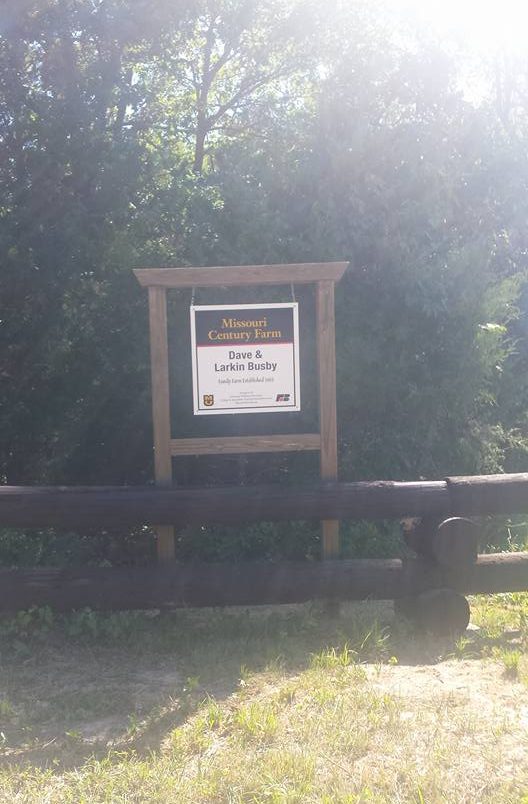 WE BELIEVE WE ARE WHAT WE EAT
DL Farms is the lifelong dream of Dave and Larkin Busby. It is a family owned, pasture-based, beyond organic farm in the rolling hillsides of south central Missouri's Ozark Plateau. We are in the business of producing clean, wholesome, and healthy food for people who want to have the satisfaction of knowing their farmer and where their food comes from.
"Healthy food creates healthy people"
"I love you guys! I stop at your booth every time I make it to market. Keep up the great work. Not only are you incredibly friendly and helpful but your product is top notch stuff. We love all your flavors of bratwursts!"
The owners are the most lovely people. They treat their customers like they are family. They are committed to bringing nutrition back to the standards of our ancestors; pure with no pesticides or antibiotics or hormones. Thank you DL Farms!
Diane Hartman
You're always welcome to come visit us at DL Farms! Bring the family, and don't dress up! In fact, wear some "farmin'" clothes, because there's almost always something going on, and volunteers are welcome. We believe the best way to learn is by "doing", so if you're here at chore time, harvest time, apple butter churning time, or just about any other time, you'll be given the opportunity to jump in and start "farmin'"!
We look forward to visiting with you!
Located 12 Miles North of St. James, MO (I-44). St. James is approximately 90 miles from St. Louis.
Located 43 Miles Southeast of Jefferson City, MO.

Located 77 Miles From Columbia, MO

Located 133 Miles From Springfield, MO

Only 1,047 Miles From New York City!