Last fall, my wife, Larkin, was approached by a woman who had a friend trying to sell some piglets. The next thing I knew, I was building a 30′ x 60′ pen and a shelter for four 30 lb. pigs. My wife's adventurous soul has got us into the pork business in no small part due to the personalities of these first four pigs. And the fact that I could whiff the slight smell of bacon everytime I saw them!
Today, the herd has grown, and we now offer pork by the half or the whole hog. Our pigs are being rotated through some of the wooded/brushy areas of the farm. They clean up and make valuable land that was marginal. We also believe in the "pigness of the pig"- let a pig live like a pig. We believe this principle will make DL Farms a better, more efficient, and more useful farm.
We deliver our pigs to a reliable processor. They make absolutely delicious bratwursts and other German-style sausages, hams, bacon, chops, and more. You'll never again look at store-bought sausage or bacon.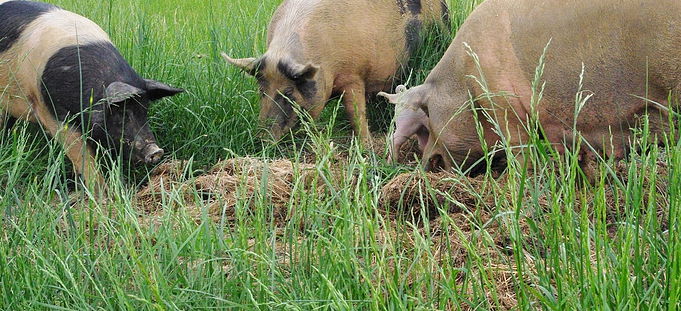 We have 5 finished hogs for sale by the half or whole. Going to Mary's Valley on October 27, 2018.
$2.00 @lbs hanging weight. Contact us for more information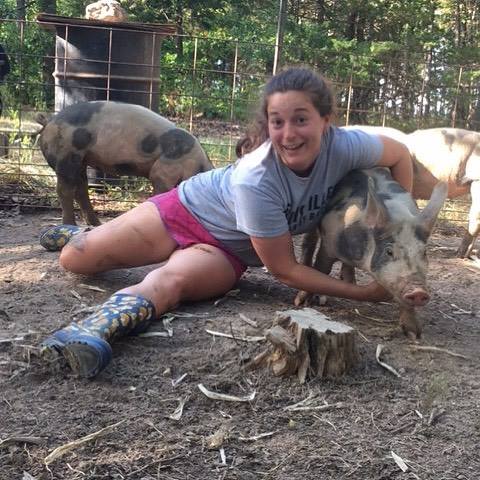 Ready to place your order?